As an online store owner, it is crucial to stay on top of the taxes. Tax can be complicated and the last thing you want is to make a mistake that can cost you a lot of money. That's where WooCommerce Tax Plugin comes in. This plugin can help you to calculate taxes, generate invoices, and simplify tax processes.
Here are the Top 7 WooCommerce
 Tax Plugin to make your taxes simpler
1) TaxJar: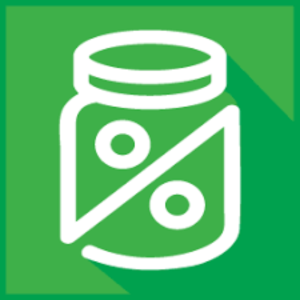 It is a SaaS tool that helps with automatic tax calculations. It will provide you with accurate tax calculations irrespective of traffic and workload on your site. This plugin doesn't just help you to calculate what tax to collect from the state, it also helps you to automatically file state sale tax in the state where you owe taxes which is useful for USA stores. 
It is very difficult to calculate the economic nexus for businesses located in the US however, the TaxJar WooCommerce tax rate plugin makes it simple. 
  2) WooGST Plugin: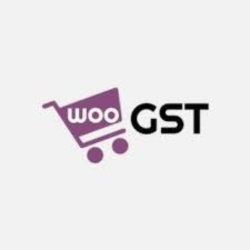 WooCommerce GST Plugin is the only product capable to print direct invoices in runtime. This WordPress tax plugin helps you to manage GST tax for your online store. By choosing this plugin you can easily access a high number of orders, with a growing business it becomes difficult to handle taxes for different orders and according to states. However, WooGST Plugin helps you to assign taxes to different products at the time of initial set-up at one, which later becomes easier for billing. It automatically generates tax slabs with IGST, CGST, and SGST. It also supports UTGST (Union Territory Goods and Service Tax).
WooGST plugin provides an HSN code meta field for the product's unique code in a general setting of the product. 
  3) Tax Exempt For WooCommerce:
 As the name suggested this plugin is useful in tax exemption criteria. If you want to provide tax exemption for selected customers you can use this plugin. This WordPress tax plugin comes with a customizable form that can display on your store, so that customers can request tax exemption through that form. 
The Plugin provides a checkbox on the checkout page for tax exempted customers. Furthermore, the plugin also offers the option of tax-exempt for store admin from the backend. 
  4) YITH WooCommerce EU VAT: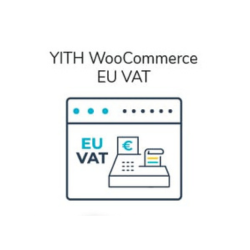 It is EU based WooCommerce Tax Rate Plugin. It helps you to add the correct VAT rate depending on the store's country. According to EU rules B2B and B2C businesses have different tax rates, which can be managed by this plugin solution. If any customer prevents purchase plugin will help you to display a customised massage to the customer. Also if your IP address and shipping address do not match this plugin will ask you to confirm your address. 
  5) WooCommerce AVA Tax: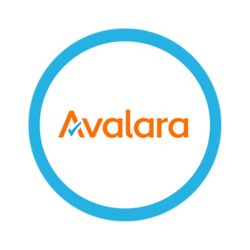 This WooCommerce billing plugin will integrate your WooCommerce store with Avalara Ava Tax. you can able to automate sale tax calculations for the WooCommerce store for each purchase. Moreover, it also supports tax filing and returns. You can automatically get the tax rate depending on the location of the customer and store. In addition to this, you will get a free sales tax risk assessment that will determine the sales nexus created by the business. 
  6) Quaderno: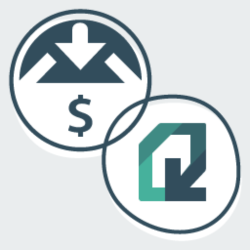 If you're seeking ways to automate sales tax computations on your WooCommerce store, you may also take a look at Quaderno. It will spare you the trouble of having to figure out the appropriate tax amount for transactions and invoices. The customer's location and the items in their shopping cart will be used to determine the tax in real-time. This implies that you won't need to upload various tax rates for various places. Utilising this plugin, you can adhere to the tax regulations of several locations, like the US, Canada, EU, and Australia.
  7) WooCommerce Taxamo: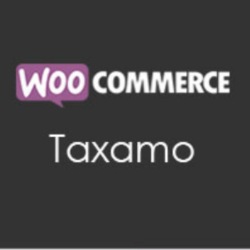 Taxamo primarily targets WooCommerce shops that sell digital products. The plugin gathers data on the customer's location and employs it to instantly determine the tax rate on a purchase. In order to incorporate tax in the price of the goods without interfering with the user's purchasing experience, connect Taxamo to your eStore. Every time a customer reaches the shopping cart, the plugin requests data from WooCommerce and sends VATMOSS for the selected product back to WooCommerce. Customers are able to examine the tax associated with a product before making a purchase as a result. 
In conclusion, taxes can be complicated, but with the right WooCommerce tax plugin, you can make the process simpler. The plugins listed above can help you calculate taxes, generate reports, and comply with tax regulations. Choose the one that best suits your needs and make tax time a breeze.